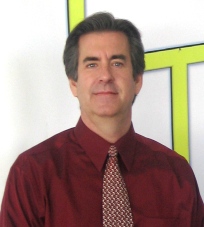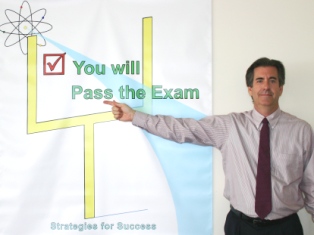 My mission is to provide to you an effective educational means to pass the State of
Florida licensing exam. I will personally work with you to reinforce your success.
---

COLLEGE EDUCATION
University of Cincinnati: Electrical Engineering (Collage of Applied Science)
General Studies (Main Campus)

CAREER

2009 - Present: VOLTAGEKING.COM
President
2007 - Present: NATIONAL LOW VOLTAGE CONTRACTORS ASSOCIATION, INC.
Executive Director
2005 - Present: POWER LEARNING SYSTEMS, INC.
President
1998 - Present: 911ALERT, INC.
President
1992 - Present: DESIGN-A-SYSTEM, INC.
President
1994 - 1998: FIRST ALERT PROTECTIVE SERVICES, INC.
President
1991 - 1994: MASADA SECURITY, INC.
(1992 - 1994) Vice President of Acquisitions
(1991 - 1992) General Manager

1987 - 1991: CONSOLIDATED SOUTHERN SECURITY, INC.
Corporate Customer Service Manager, Assistant to the President
1980 - 1987: (ADT) SONITROL/ELECTRO OF SOUTHEASTERN OHIO
(1986 - 1987) Operations Manager
(1985 - 1986) Regional Sales Representative
(1983 - 1985) Service Manager
(1980 - 1983) Service Technician
1978 - 1980: FRIES CORRECTIONAL EQUIPMENT, INC.
Electronic Engineer Assistant

MISCELLANEOUS: Georgia Unrestricted Low Voltage Contractor (LVU405609), Florida Certified Alarm System Contractor 1 (EF20000579), North Carolina Low Voltage Contractor (26949-SP-LV), TDF Certified, NFPA Education Member, National Association of State Contractor's Member, Familiar with the following codes and standards: NFPA 101, NFPA 72, NEC 2008, U.L.681, U.L. 1076, OSHA 29 CFR PART 1926.

HOBBIES: Astronomy, Corvettes, Hiking & Camping, Inline Skating, Motocross, Photography, Powered Paragliding; (Click Here to see Steve in flight), (Click Here to see Steve's landing), Racquetball, Rock Climbing, Scuba Diving, Tennis, Golf.

SUPPORTED CHARITIES: American Cancer Society, American Heart Association, American Red Cross, Kiwanis International, The Children's Home, United Way of America.